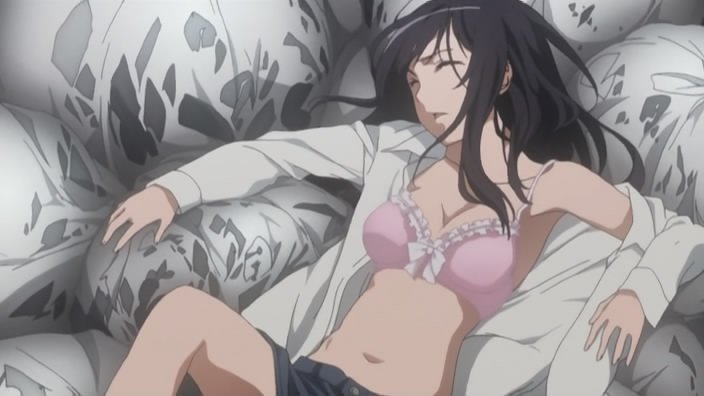 ...okay that was intended to mislead
. lol. Sure makes people want to watch the anime doesn't it.
haha. fine ill stop
At a glance, Kami-sama no memo (will start shortening it to kamimemo from now on) is one of those anime that was initially in novel form, then turned into manga (cause it was good), then into anime. With animation by JC Staff, i would certainly be expecting some moe in the anime.
But judging from only the first episode, im glad to tell you guys, not much moe! Anyway, it's set to have 13episodes over this summer but judging from the first episode, i would be expecting this anime to go by case after case (similar to bakemonogatari) and each case i would suppose, last around 2-4(max) episodes. Kamimemo is listed under the genre: mystery, but to be more specific, it also fits under detective and thrill.
Characters:
Fujishima Narumi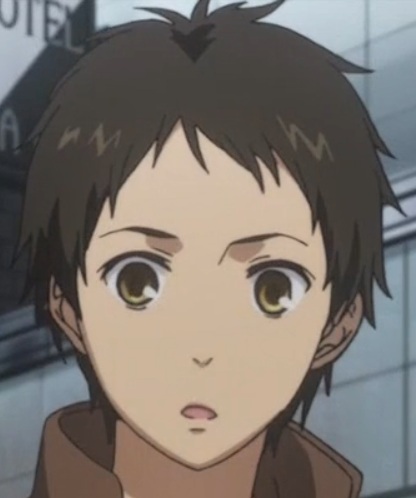 : The story was based around out main character Fujishima Narumi who's a new transfer student who moved into tokyo, supposedly having something to do with his father. Narumi is your typical nooby noob character who makes his way around this new environment. His personalities, his looks, his reaction to unnatural status, can be summarized by one name. ryuugamine mikado from Durarara!
I simply cannot separate the two from each other throughout the episode. Narumi's thought process, how he is a "single" pixel, all alone in the world... separated from the rest.... no one cares...no one needs to care... i dont care... kinda carefree im-alone attitude just reflects mikado directly. As if someone duplicated him and placed him in kamimemo.
Alice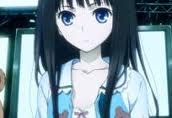 : She's also one of our mains, and just to surprise you, no shes not the person above. In the first episode, Alice was at first portrayed as the mystery character who's a little scary. But turns out shes a NEET detective, who stays in her place and conducts research nearly ALL the time. And her place. [img]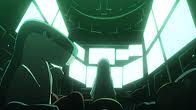 [/img] is one of those ideal anti social people homes. AC, a couple of screens (mayb 20 or so), a frig, a bed and a comp which is close enough to the bed so that you dont need to get off your bed to use it. Throughout the episode after Alice's identity is revealed, i kept on getting this haruhi (Haruhi) + hellscythe dono (Kare wa zombie) atmosphere from her. She haruhi's superb leadership skills, while she can also remain reticent and observant like hellscythe dono, a great combination, i daresay.
Shinozaki Ayaka
: Short for ayaka, is our happy-go-lucky positive character here. Shes not just Narumi's friend, but she also works at a ramen shop (that appears to be more than just a ramen shop), and most importantly, shes a rapist!
okay, relax, that was a joke. In all seriousness, ayaka reflects perfectly from ryuuko from denppa oona. Shes the one that is always cheerful, always enthusiastic, ALWAYS sticks around the main character (guy) like its nothing. (okay the last one isnt always, but enough of times)
Story: In the first episode, the first case was loosely wired around Narumi's new school life. How a girl who he met in an incident turned out to be his senior in his new school. After the first episode, we got a taste of how the detective stories in this series might be told, it's indirect approach to the solution reminds me of durarara! yet again. and judging by the quality of the first case;its twist and turns, and certain profundity (the one half of shouko). I am confident that this series would turn out to be interesting and worthwhile to watch.
_________________
...



Posts

: 51


Join date

: 2011-06-14





Similar topics
---
Permissions in this forum:
You
cannot
reply to topics in this forum